4 Things You Need to Know about Belo Media Group
Recently, we announced our new name that reflects both our history and our leading-edge offerings. Along with the new brand identity, there are four things you should know that sets us apart from the rest.
History:

As a part of the largest media company in Dallas-Fort Worth, A.H. Belo Corporation, our name and our core is deeply-rooted in North Texas history and spans more than 175 years.

An impressive national reach

: Belo Media Group delivers the biggest and most targeted audiences in North Texas.

Multiple capabilities

: From print to digital, Belo Media Group provides access to more North Texans than any other media outlet. The brand offers various print and digital publications along with a portfolio of traditional, online and event-based marketing solutions.

Organizational culture

: Our core values make us who we are. Some of the values we live by include; a sense of purpose, innovation, team, customer focus and integrity.
There you have it – everything you need to know about Belo Media Group. As we enter a new era, our top priority is delivering unparalleled advertising and marketing capabilities while supporting award-winning journalism that touches the lives of North Texans every single day.
---
About Sana Zubbedi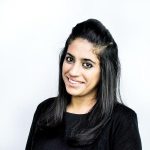 Communications Specialist, Digital Strategist and backyard vegetable farmer. I happily share my knowledge and experiences traversing the wilds of digital media. Willing to trade digital media tips for fresh organic vegetables. Brand Positioning Motto: "Make it simple, make it memorable, make it inviting to look at!".