Dallas' Top 100 places to work 2017
At the end of each year, Dallas Morning News releases its list of the best places to work in Dallas-Fort Worth. Voted on by employees, this list is Dallas' definitive guide for the best places to work in the region. To view the full list of the Top 100, scroll down to the end of this post.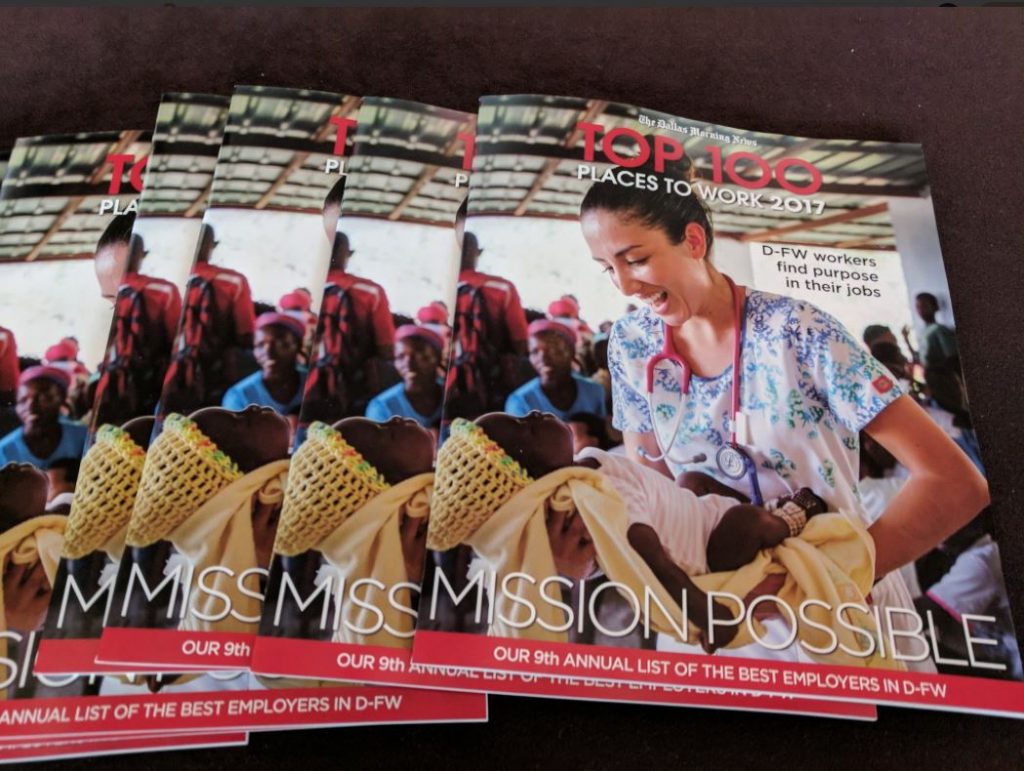 Nina Vaca: A True Inspiration
The turnout at this year's event was incredible! Hundreds of DFW hotshots showed up in support of the companies they are so proud to work for, and we were thrilled to see everyone there. This year's guest speaker Nina Vaca, was truly an inspiration as she showed the crowd how to be the voice for others, ways to engage in your civic responsibility and to always be giving back to your community.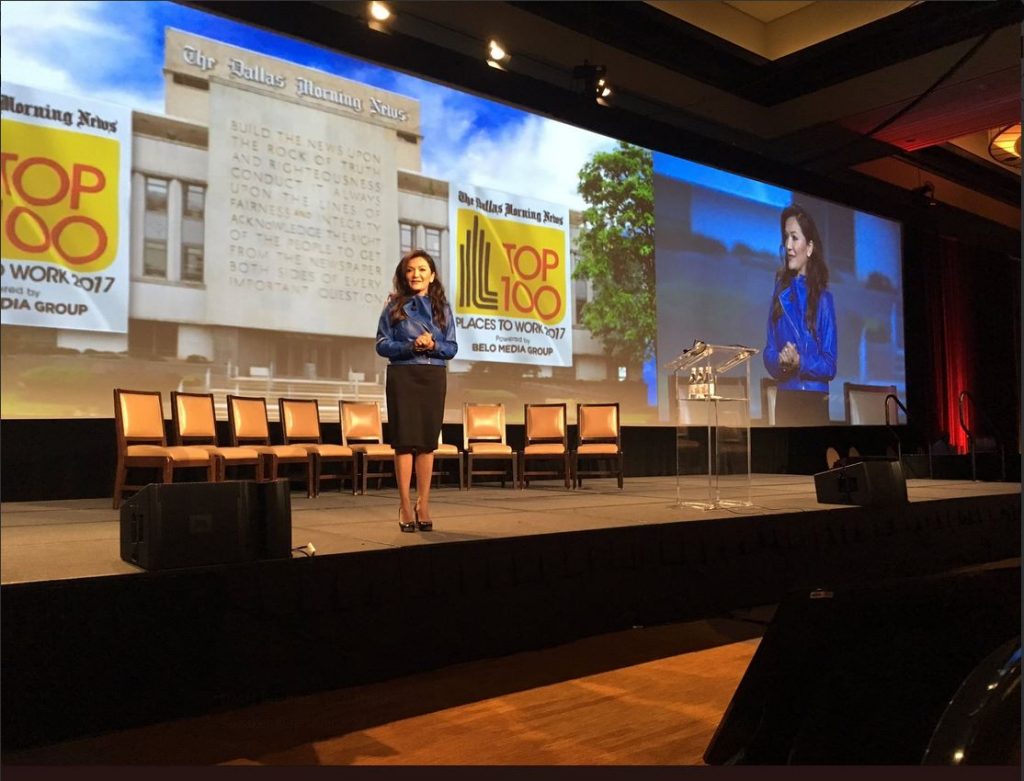 Encompass Home Health & Hospice claimed the number-one spot for Top Large Company. Whether they're helping a fragile newborn move past a rocky start, teaching a senior to manage a chronic condition or providing end-of-life services and counseling, their planning, people and processes exemplify a better way to care. They have an exemplary community care program in place where they partner with assisted living communities to help residents delay or avoid moving to a facility such as a nursing home. They showcase truly unique ways to give back to their community.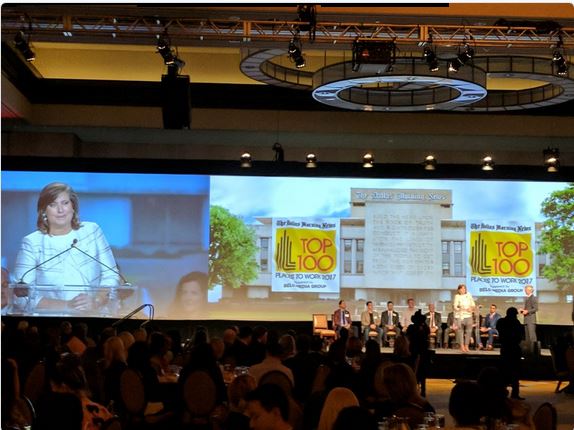 Simpli.fi was named the number one Top Midsize Company. The company is known for outstanding care for their employees. They provide free lunches and breakfasts for their employees twice a week and free snacks and drinks 24/7. They are also a regular volunteer at the Como Community Center Food Pantry.
Providence Christian School, took first place as Top Small Size Company. They have employee reward programs to show appreciation to their employees throughout the year while they have an eye on growth.
Standing Out From The Crowd
In addition to announcing the Top 100 Best Places to Work in Dallas-Fort Worth, 74,500 DFW workers chose three top local CEOs as leaders of the year in the large, midsize and small business categories. Their employees all placed direction from their leaders as the most important quality in making their companies an outstanding workplace. All three CEOs of the Year live up to this. That's why JP Piccinini, Frost Prioleau and Mike Barnett are this year's top leaders.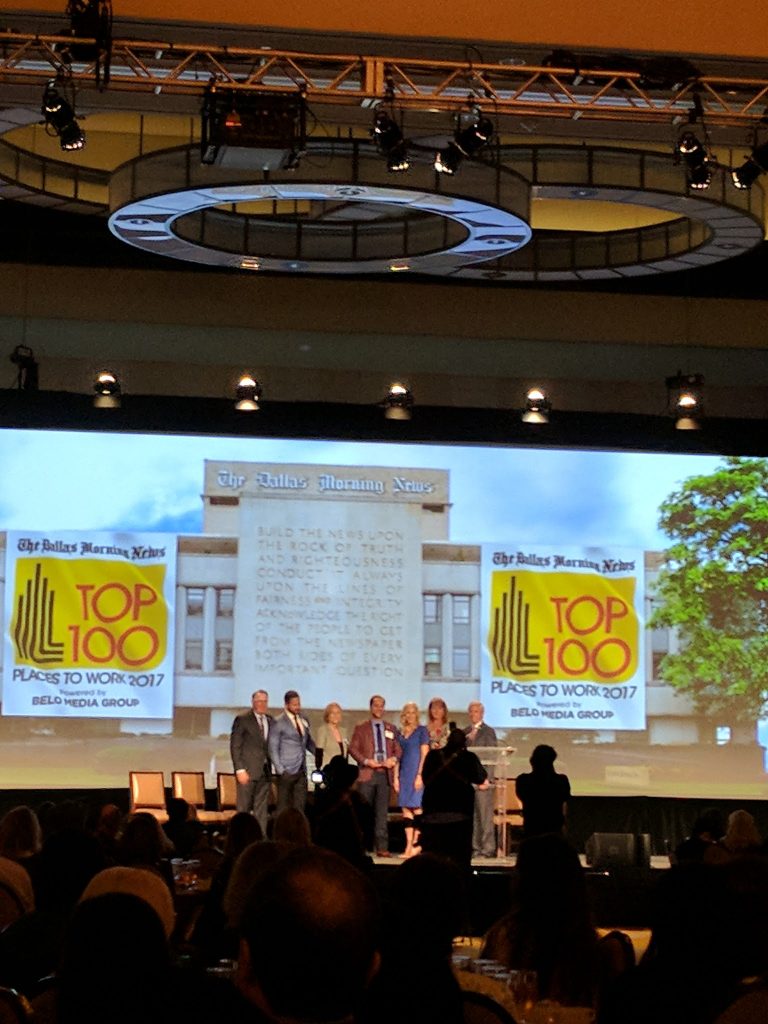 Congratulations to all of our Top 100 Best Places to Work! Your dedication to your employees and our community is what makes DFW one of the fastest growing metroplexes in the nation, and the absolute best place to live and work in the whole world (at least we think so)!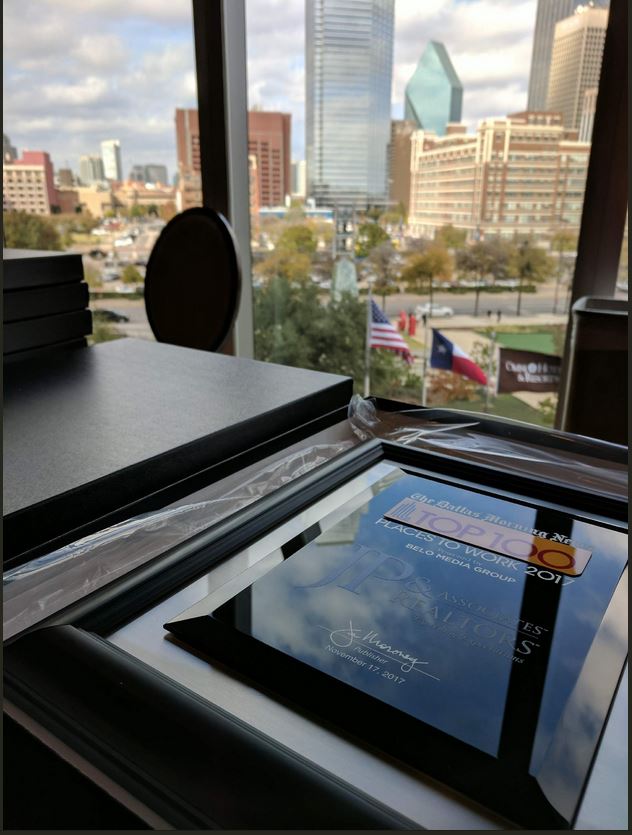 Here's a full list of all the companies that made it to the Top 100 Best Places to Work in 2017:  
Top Mid-size Companies

Top Small Companies