Savor Dallas Recap: A Toast to Quality Food & Wine in Dallas
What if you could fly over the rainbow to the epicurean equivalent of the Emerald City, where all your dreams of world class food and wine really do come true? Voila! Savor Dallas 2018 was a dream come true for food and wine lovers, a magical tour of the vibrant Dallas food and drink landscape.
Delicious Chef Lineup for Food & Wine
The opening night was smoky with specialty meats from Cattleack Barbeque at an event called Cue It Up! Plus, we got to rub shoulders with well-known Dallas chefs Nilton "Junior" Borges (Mirador and other Joule properties) and Kent Rathbun (Imoto, the coming-soon Victory Park restaurant) at the Grand Tasting.
Shaken+Stirred was quite the stir featuring a range of star sips curated by local bartending and mixology stars – Savor Dallas' signature spirited event had it all. Glow-in-the-dark, neon scene Diners, Drive-Ins and Dives foodie pop-up, a charcuterie extravaganza from Chef Nick Ocando, the official cocktail of VisitDallas—Hit the Road Jack—made with Jack Daniel's, Margarita Mile debut, "Spirited" macaron munchies, goods from Nora, Henry's Majestic, crushcraft, Frost gelato, 10+ cocktail stations and so much more!
Food lovers attended as many as 10 events that put chefs, sommeliers, bartenders and Dallas diners at the same table — sometimes literally.
The Grand Tasting was held at Centennial Hall Fair Park this year. This expansive venue featured over a hundred food, wine and spirits vendors. It was like walking into heaven. One ticket gives you the chance to sample from as many vendors as you like. We were given a wine glass and tasting plate souvenir to use during this taste adventure – the swag was super cute.
Different food and wine vendors lined the perimeter of the venue and in rows through the venue. Their decor was rustic and classic with live music adding to the ambiance. It served as a great date night destination.
It was definitely a great line up with some fun restaurants to taste test this year. It's like a fast track Restaurant Week. Some of our favorites of the night were the venison balls from Y.O. Steak House. They were wrapped in bacon and cheese. The best of the night.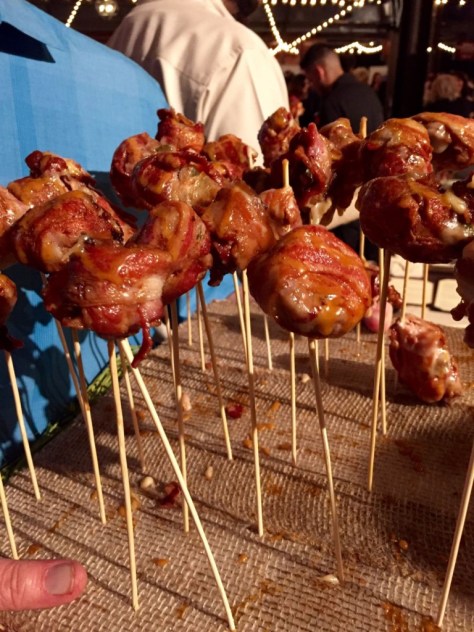 We also really enjoyed the mini donuts from Glazed Donutworks. The line for sweets were so long… Heels were a terrible idea by the way.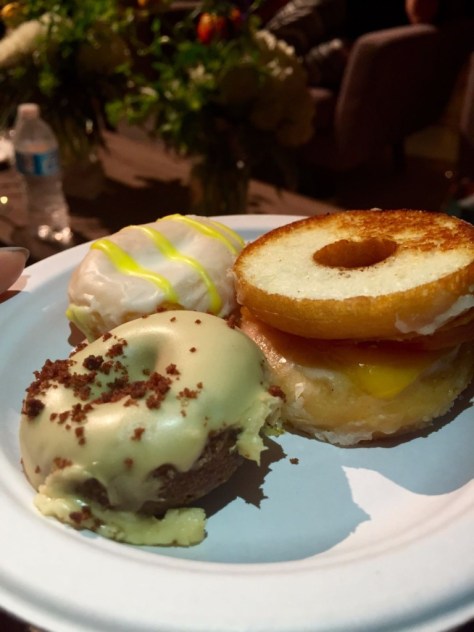 Overall, we really enjoyed the little touches Savor Dallas had at the event. Custom glass engravings to personalize the wine glass, digital photo booth with hilarious props, troughs of complimentary water (because who wants to pay $3 for water right?), fresh flowers at all the tables, and Illy coffee on the way out. Plus, there were tables and lounge areas for conversation. Savor Dallas has been around for over a decade and this year was extraordinary and easily stood out from other Dallas food festivals.
Next year's date is already set! See y'all April 1-7, 2019. Keep watching our blog and the Savor website for ticket updates.